Description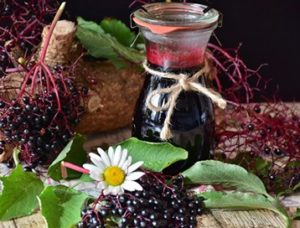 "A Cold Prevented is Better Than a Cold Cured"
This is a beginner natural healing and herbal remedy recipe course with pdf and videos. The most important component to healing naturally is prevention. I talk a lot about prevention and this course is no different. It is the easiest and most cost effective way to heal naturally. In many cases you can avoid an illness or at least lessen its impact on you life.
Being prepared for the inevitable seasonal cold is the second most important prevention to avoiding pharmaceuticals. There is over 46 minutes of preliminary "Cold Care with Herbs" instruction.  Video instruction on how to make elderberry syrup, hand sanitizer, thieves balls, bone broth, and onion cough syrup. Preventative nutrients and life style adjustments. And essential oil recommendations.
I made this course so that you will be able to come back. I will be updating it periodically.
Natural herbal cold care includes a broader scope of different types of coughs, various states of sinus afflictions, conditional constitutions, and complications. This beginners course focuses on general body immune support and recipes you can easily implement at home. It is not meant to take the place of medical advice for your specific condition. If at anytime you feel like more advance care is required, call your doctor.